See you soon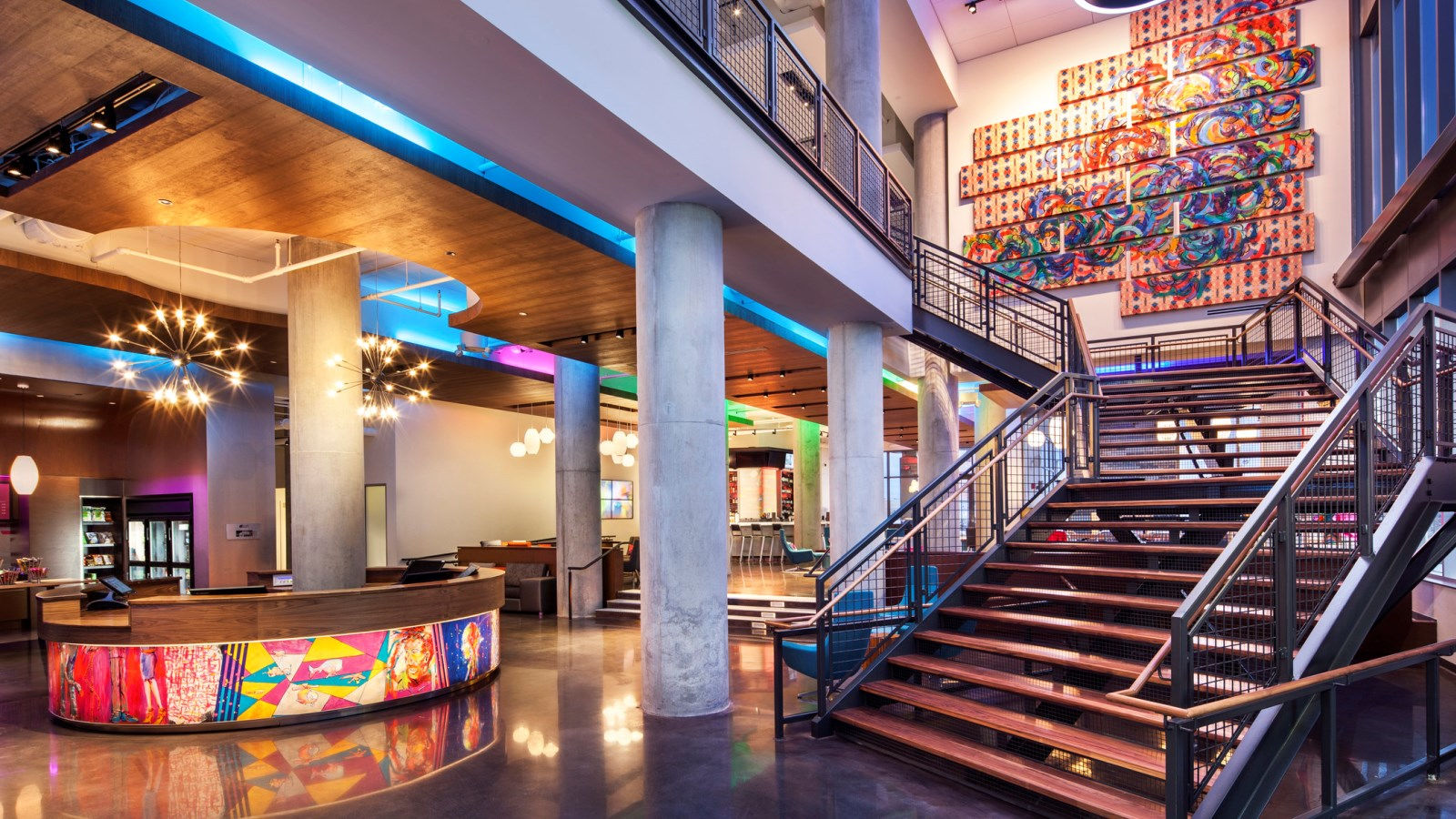 Aloft Boston Seaport – You made the right choice. In addition to a spectacular location across from the Boston Convention Exhibition Center and the Lawn on D, Aloft Boston Seaport is located less than a mile from some of the best things to do in Boston, including the Children's Museum, the Institute of Contemporary Art and the South Boston Waterfront. The Aloft experience is meant to provide you with everything you want as a traveler on your own terms.
Get ready to go
Parking – We want your arrival to be a breeze. We have short term parking spots out front so you can unload your luggage and get checked in. Be sure to do that first. When you're ready to park, there is a public lot located just one block south of the hotel on Danby & D Street that is $25/day. Hotel guests receive check-in-and-out privileges so you can come and go as you please. If you need driving directions, click here.
Breakfast – The Aloft Boston Seaport offers delicious breakfast options at Re:fuel by AloftSM, our casual grab-n-go experience in the lobby. You can select from delicious pastries, yogurt parfaits or made-to-order breakfast sandwiches. And the best part, coffee is always free for your morning pick-me-up.
Lunch – Lunch is also served at Re:fuel by Aloft and consists of grab and go options from salads, to sandwiches to a variety of lighter snacks. There are several full service lunch restaurants close to the hotel that our front desk team would be happy to help you arrange reservations.
Dinner - Our very own W XYZ® bar offers a full menu of appetizers and entrees to allow you to kick back and enjoy the vibe. We open daily at 5 PM. Plus, you'll enjoy Live At Aloft Hotels musical performances most Thursday evenings. If you prefer to explore, click here for a map of the closest culinary delight of the Seaport. (links to restaurant map/list)
Re:mixSM lounge – Our lobby offers a bright and welcoming open space where you can relax, connect to our fast & free WiFi or join in on a game in the evening.
Re:chargeSM – Our state of the art gym is open 24/7 so you can work out when you want to and you can cool off or relax with a swim at Splash indoor pool from 6 AM - 11 PM.
Aloft offers fast & free WiFi in all guest rooms. Every guest room is also equipped with a refrigerator, coffee maker and free bottled water for your convenience. Make yourself at home and don't miss the chance to bypass the front desk with our SPG Keyless arrival experience. Click here to register for SPG Keyless.
Package Deliveries
Please make sure that guest packages are sent to the attention of the person staying on property with their group name included (if applicable).
Example:
Person Staying
Aloft Boston Seaport Hotel
401-403 D Street
Boston, MA 02210
* We request that packages arrive no earlier than three days prior to arrival due to limited storage.
*If you are sending ten or more packages or have additional questions, please contact our receiving agent, David Thomas.
PlacePass
Aloft Boston Seaport has partnered with PlacePass to find exactly what interests you while staying in Boston to help you make the most out of your stay. PlacePass is the best way to find, compare, and book activities and tours. Instantly search thousands of fun things to do from multiple websites, all in one place. Whether it be exploring the city's rich history, visiting museums or relaxing on the Waterfront, PlacePass has got you covered. Adventure out of your comfort zone and get ready to shake up your stay.

Click here to check out PlacePass.